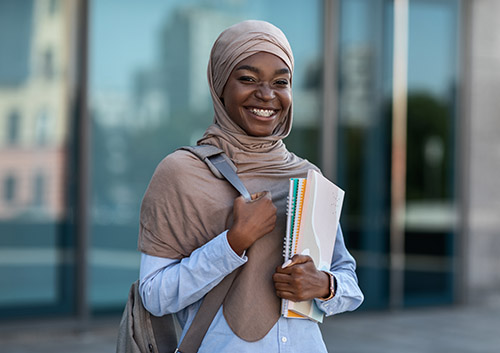 Congratulations! You've done the hard work necessary to create your beautiful smile! You've carefully completed all the steps needed to reach the end of your orthodontic journey. Well, nearly all the steps. We can't forget that last step which will ensure that all your hard work is rewarded.
When you first began orthodontic treatment, Dr. Theurer decided on the best plan for straightening your teeth and perfecting your bite, whether you wore traditional braces, lingual braces, aligners, or other orthodontic appliances. And now that you're finishing treatment, there's one more option to consider—your retainer.
Why do I need a retainer?
While you've spent time in treatment, more has changed than just the position of your teeth. The periodontal ligament, the connective tissue that connects the teeth to the jawbone, is stretched as the teeth shift. The bone in your jaw changes, too, reforming and rebuilding around the roots of your teeth as they move to their ideal locations.
These changes happen because your braces or aligners apply gentle, constant pressure to move your teeth. When you've finished wearing these appliances, the pressure stops. Ligaments will try to return to their original shape, which can shift teeth back toward their old positions. And the rebuilding bone isn't dense enough yet to stop teeth from shifting due to the normal, everyday pressures of eating, chewing, and smiling.
A retainer prevents your teeth from moving back, or "relapsing," by giving your bones and ligaments time to stabilize and rebuild. The process takes months, so keeping your teeth in place as bones rebuild and grow denser is crucial. This is especially important for patients with more serious misalignments. Dr. Theurer will let you know which kind of retainer will be best for you and just how long you'll need to wear your retainer.
Are there different kinds of retainers?
There are! Retainers can be removable or fixed, visible or nearly invisible, metal, plastic, or metal and plastic. Three of the most popular retainer options include:
Hawley Retainers—the traditional removable retainer, which uses a molded acrylic plate with wires attached to keep your teeth properly aligned and to hold your retainer in place.
Clear Plastic Retainers—a removable retainer made of custom vacuum-formed plastic, which fits over the teeth like a clear aligner.
Fixed Retainers—a small single wire bonded to the back of specific teeth, which holds them in place and prevents any movement.
Dr. Theurer will let you know whether a removable or fixed retainer is best for making sure your teeth don't start to relapse, and fill you in on the benefits and care of each type of retainer.
How long do I need to wear a retainer?
There's no standard answer to this question. Just like your retainer is custom-built to fit your individual teeth, the amount of time you'll spend in that retainer depends on your individual needs. Retainers might be worn fulltime for months or years, be worn only at night after several months of daily wear, or be worn long-term to make sure your orthodontic work lasts.
Because you've done the hard work already, and your beautiful, healthy smile is the result. Talk to a member of our St. George, UT, Lancaster or Tehachapi, CA team about which retainer option will be best for making sure that this smile lasts a lifetime.